Free shipping on all orders over $100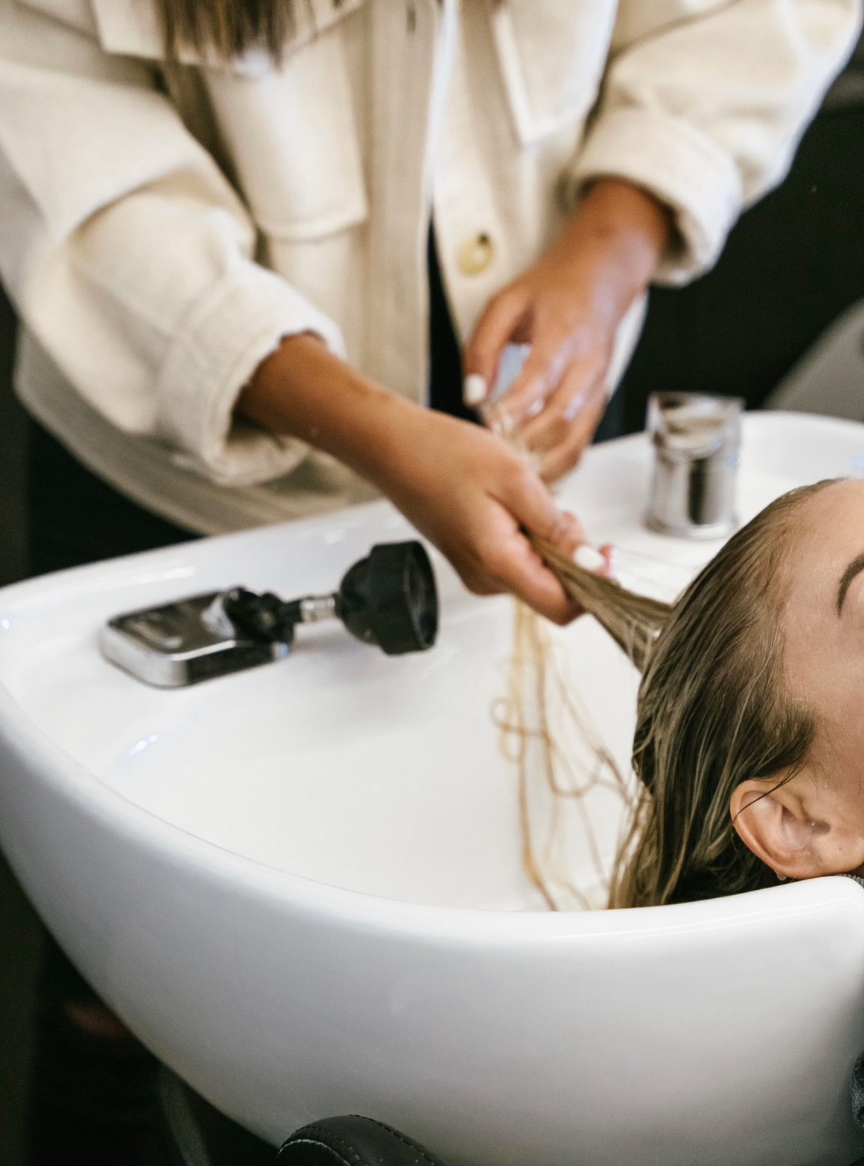 "It all starts at the scalp, so making sure it's healthy and balanced is key."
— Meagan Vasquez, educator and artist at Revel
WHAT IS SCALP CARE?
Having a healthy scalp is where it all begins. Scalp treatments should be part of your skincare routine. It can help to boost growth, shine, and overall balance in your hair.
HOW CAN I TAKE CARE OF MY SCALP?
The best way to take care of your scalp is to determine what your scalp needs. We recommend a good scrub, especially in between seasons. We also want to assist the skin and scalp with restoring its pH balance, so a cleansing treatment would be great to follow up after the scrub. We love pairing R+Co's Submarine and Teacup together.

We love our products, BUT we shouldn't be overusing them. Dry shampoo is a lifesaver most days, but using too much can be damaging. Think about your skin; you don't want to clog your pores because you could end up with irritation and breakouts. The same goes for your scalp! Too much product can clog the follicles leading to dryness because it's unable to produce the natural oils. In some cases, the scalp will try to overcompensate the dryness by over producing the natural oils. This can lead to hair loss down the line.

Another tip is to keep conditioner off your scalp! This can lead to clogging the follicles causing your hair to be oily faster. Focus it on the middle to ends of your hair, let sit for a minute or two, then rinse.

"When it comes to extensions, it's all of the above and beyond. You really have to make sure you're taking care of your scalp that's right underneath the extensions, lifting them up and really making sure you're cleansing properly. "
— Meagan Vasquez
OUR FAVORITE SCALP-CARE PRODUCTS:
Submarine Water Activated Enzyme Exfoliating Shampoo - Silky, concentrated shampoo + beadless scalp exfoliator revitalizes hair with balanced hydration. Gently removes excess flakes, oils and build-up with naturally derived enzymes and fruit AHA's.

Teacup Peacholine + Kombucha Detox Rinse - This light conditioning rinse removes harsh metals and pollutants from your hair, helps prevent color fade-out, and nourishes dry strands. Hair is left smooth, sealed, and protected.
Super Garden CBD Shampoo + Conditioner - This duo gently cleanses, detangles + imparts moisture without disrupting the scalp's natural balance.

Super Garden Soothing Scalp + Hair Treatment - A Treatment that boasts a transforming texture. It starts as a rich butter that melts, when applied to the scalp and strands, into a luxuriously hydrating salve. The scalp is left balanced and soothed, while strands are nourished and softened.
Acid Wash Apple Cider Vinegar Cleansing Rinse - Designed to cleanse without removing oils or color, this rinse also softens hair, calms the scalp, and adds dramatic shine. Regular use strengthens hair.
Lost Treasure Apple Cider Vinegar Conditioner - The weightless conditioning and nourishing rinse instantly softens strands by closing damaged cuticles. The lightweight liquid spreads easily from roots to ends— absorbing quickly. It detangles, prevents frizz and eases styling: The perfect partner to the Acid Wash Rinse.