Free shipping on all orders over $100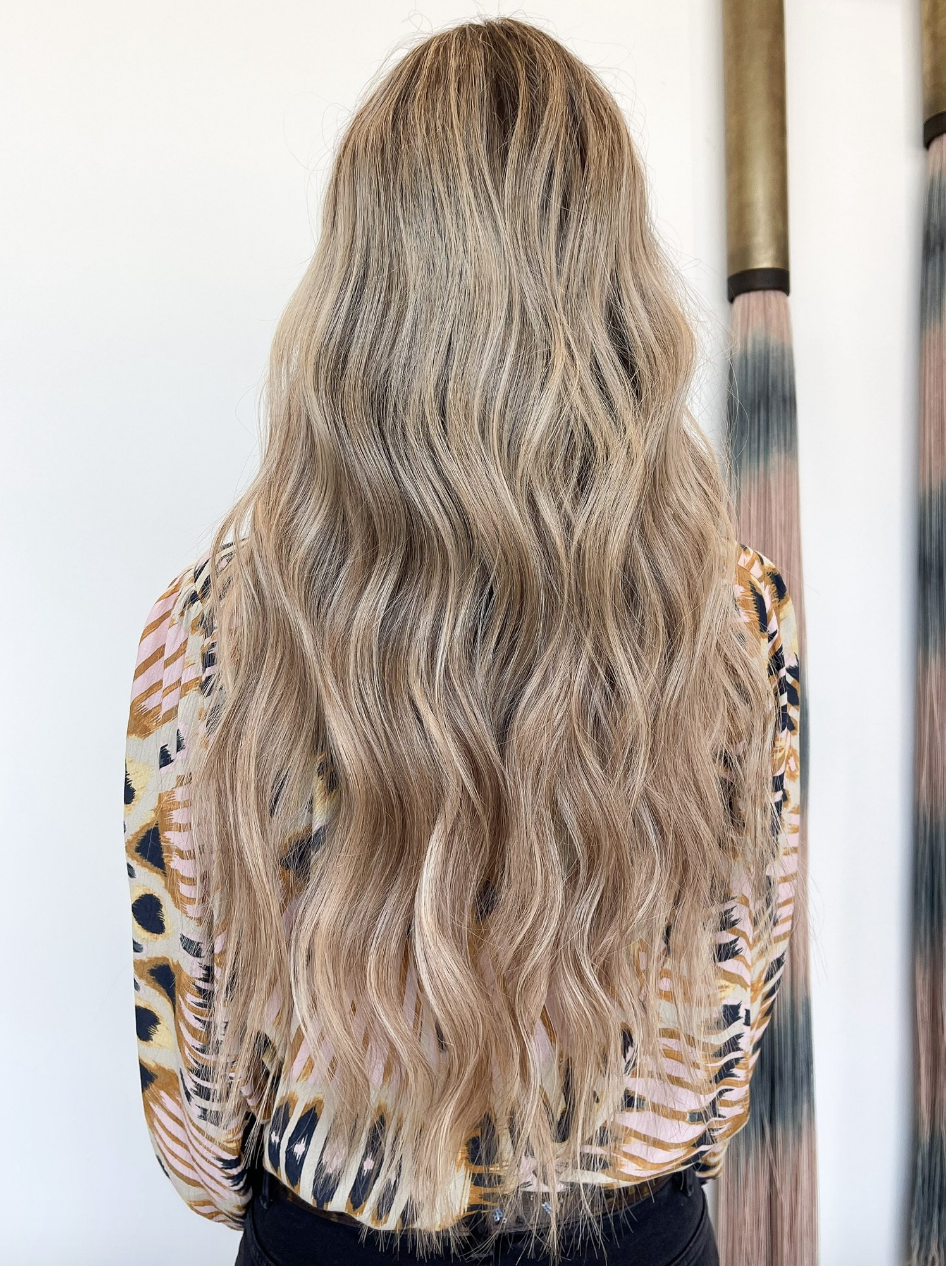 NBR Extensions are the addition you need for 2023. These hand tied extensions are THE solution to add volume and length to your hair with minimal damage. With custom color and expert blending, we guarantee a seamless and natural look.
With a simple process, we make it easy for you to start your NBR journey. Begin by filling out an application. Our front desk team will then reach out to book you for a consultation with one of our NBR specialists. In this consultation, you and the artist will discuss hair goals, color matching, maintenance and answer any questions you may have. Then we schedule your install and start counting down the days!
FAQ'S
How long does it last? When properly cared for, the hair itself can last 9 to 11 months with move ups every 6-8 weeks.
Can I wear my hair in a ponytail? Yes! High or low, your NBR will create the perfect pony.
Will NBR damage my natural hair? Our owner, Adriana Martinez, did extensive research before finding the NBR method. This is the least damaging technique she found and we stand behind it! As long as you're taking care of them, it can actually help the health of your hair.
Are they comfortable? Yes! The extensions lay flat on your head.
Can I use normal products on my scalp? The extensions don't slip, so you can use the products you love. At your install, your artist specially picks two R+Co BLEU products for you take home that best suits your hair.
Are you ready to commit to your dream hair? Follow the link below to our application today. Reach out to our front desk team for further questions at 972-638-9934.